It can be difficult to find the right words to express gratitude or admiration to dad on Father's Day if he has been an ever-present supporter and love in your life. Our diverse collection of Father's Day quotes will help you find the perfect sentiment to write as a message on your Father's Day card or a caption for a Facebook tribute.
It can be hard to find the right words. We've all been there. It doesn't matter if you're creating a personal inscription for a Father's Day card or crafting the perfect caption or text message for Instagram. It's worth taking the extra effort to make sure your words mean something. We've collected some of our favorite quotes to help you prepare for Father's Day (Sunday, June 19). They range from funny and lighthearted to sentimental and sweet.
Here are the Top 20+ Fathers Day Quotes:
Alison Lohman
"There will always exist a few people who are able to love the wild side of us. My father is one of these men."
Unknown
"A father is someone you can look up to, no matter how tall or short you are."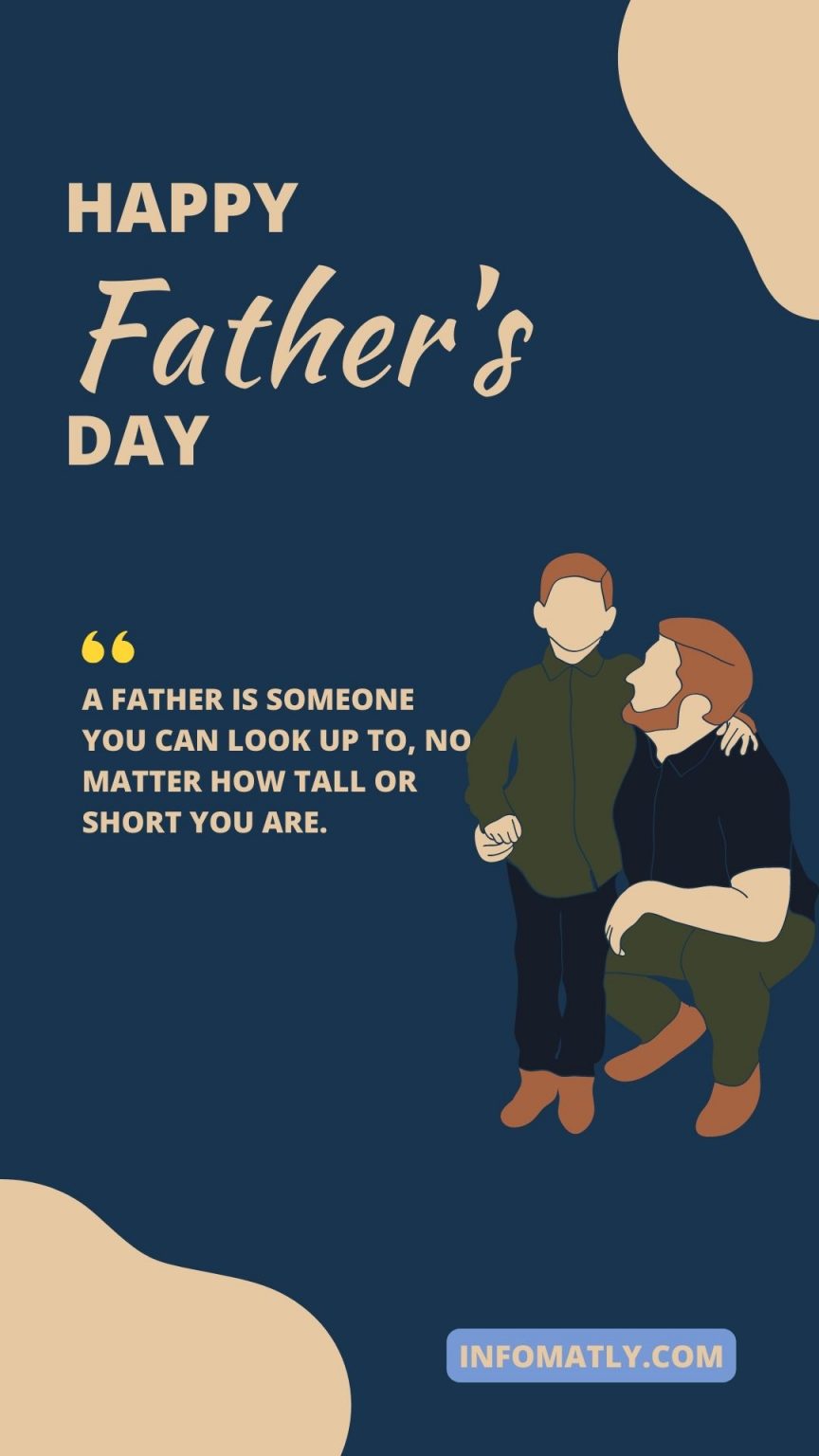 Chelsea Clinton
"My father always provided me with a safe place for landing and a difficult place from which I could launch."
Linda Poindexter
"When my father wasn't holding my hand, he held my back."
Amit Ray
"There's no teacher better than mother, and nothing is more contagious than the dignity of a dad."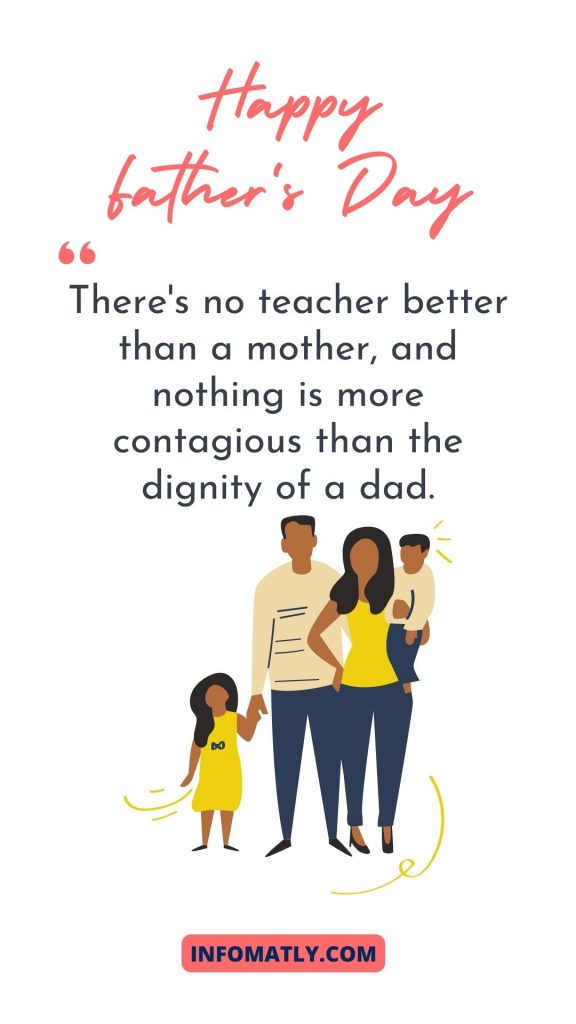 Charles Kettering
"Every father should be aware that his son will one day follow his example and not his advice."
father day quotes
Chris Pratt
"I have jumped out of helicopters, done daring stunts, and played baseball in a professional park. But none of that matters compared to being someone's daddy."
Denzel Washington
"All the strongest and toughest men have compassion. They aren't cold and heartless. To have compassion, you must be able to care about others and your children.
Unknown
"Dads can be most ordinary men transformed by love into heroes and adventurers, storytellers and singers of songs."
Hedy Lamarr
"No man I have ever met was my father's equal and I have never loved another man as deeply."
Jim Valvano
"My father gave me something that was the best gift you can give to another person: he believed in me."
Liza Minnelli
I've said it before but it's true: My father gave me my dreams, and my mother gave me my drive. He gave me the vision of a bright future.
Cher Lloyd
"My dad is my best friend, and he will always be."
Keith Urban
"And I only hope that when I have my family, I will see more of my father in myself."
Clarence Budington Kelland
"My father did not tell me how to live. He lived and let me see him do it."
Wade Boggs
"Anyone can become a father but only a few people are truly capable of doing so. That's why I refer to you as my dad. You are so special to me. I learned the game from you and how to play it correctly.
Harper Lee, Set a Watchman
"She didn't stand alone. But what stood behind her, and the most powerful moral force in her existence was her love for her father.
Sigmund Freud
"I can't think of any child needing more protection than a father."